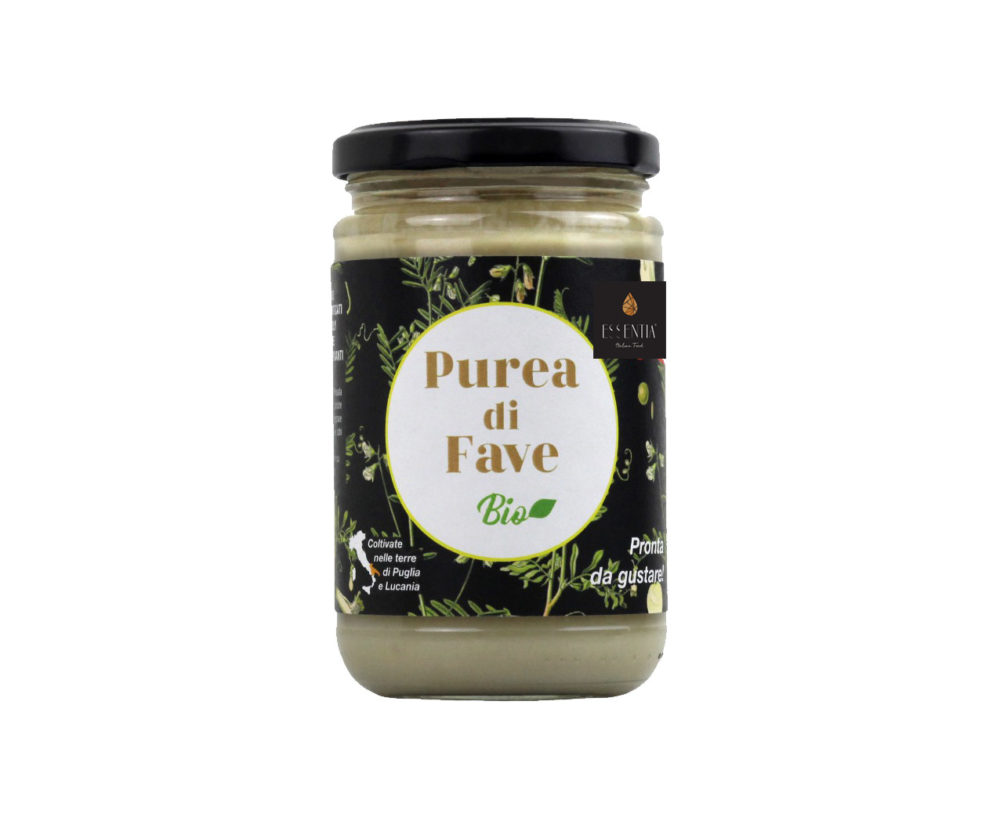 DESCRIPTION
Organic fave puree grown in Puglia and Basilicata. Excellent for preparing first and second courses and as a main course.
INGREDIENTS
FAVE* 65%, water, sea salt. *BIOLOGICAL
REFERENCE TO BIO ORIGIN
Agricoltura Italia
WORKING PROCESS
Fave soaking, cooking, blending, potting and sterilization. Packaging.
STORAGE
Keep in a cold and dry place.
NUTRITIONAL VALUES
Average nutritional values ​​per 100 g of product
Energy value: KJ 55 / Kcal 13
Grassi: 0g di cui acidi grassi saturi: 0g
Carbohydrates: 1.4g di cui zuccheri: 0,7g
Dietary fiber: 1,6g
Protein: 1,6g
Salt: 0,72g
PRODUCT INFO REQUEST
Fill in all fields in the following form ( * required)
; ?>