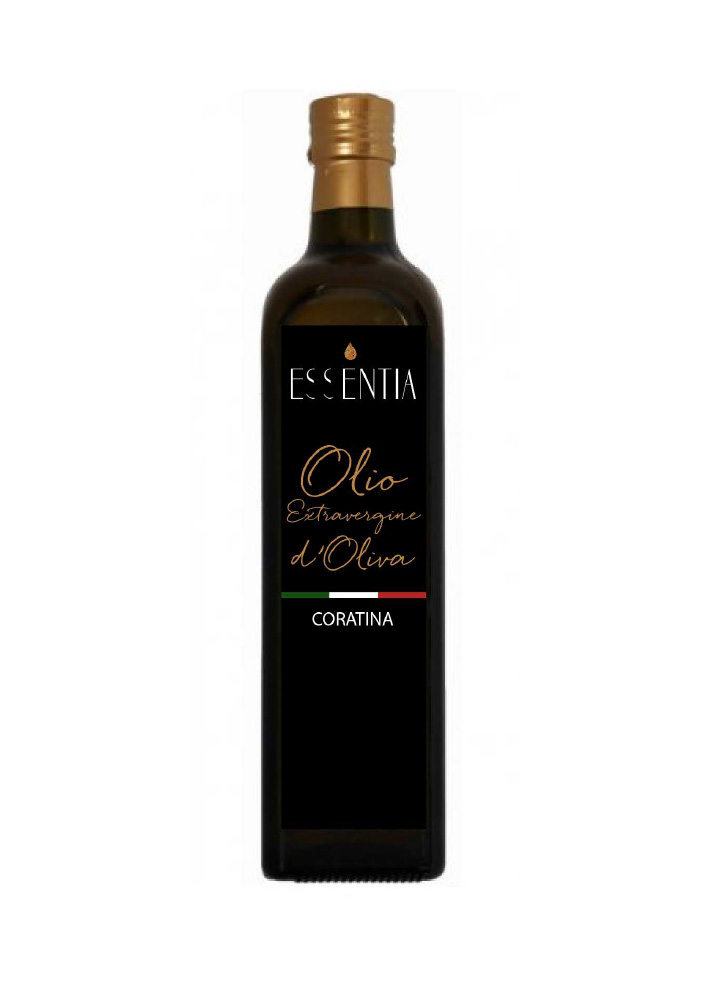 CLASSIFICATION
Superior category extra virgin olive oil obtained directly from olives and solely by mechanical means. Cold extracted from olives grown, harvested and processed in Italy.
CULTIVAR
Coratina
GEOGRAPHICAL PRODUCTION AREA
Puglia
EXTRACTION TIMES
Within 24 hours of collection, to always guarantee the maximum freshness of the product.
EXTRACTION METHOD
Amenduni solid line with cold centrifugal extraction (constant temperature below 27 ° C).
STORAGE
Stainless steel silos.
FEATURES
Intense fruity, slightly spicy.
Very high concentration of polyphenols and very low amount of peroxides.
A unique oil for the palate and the body.
ACIDITY (content of free fatty acids in the oil)
<0,5% (0.50 grams per 100 grams)
PEROXIDES (expressed in MEQ of O2 / kg oil)
< 9 (reg. cee 2568/91)
ALKYL ESTERS (expressed in mg / kg)
< 15 (reg. cee 2568/91)
POLYPHENOLS (expressed in mg / kg)
> 350. A high number of polyphenols prevents the oxidation of the oil.
SPECTROPHOTOMETRY
K232: < 1,90 DELTA K: < 0,15 K270: < 0,003 CERE: < 100
STORAGE
Store in a cool place (12-19 ° C), away from moisture, light and heat. Avoid abrupt temperature changes.
DURABILITY
24 months from the packaging date.
QUALITY GUARANTEES
Short chain. Traceability from the producer to the final product.
PACKAGING
Bottle 250 ml – Bottle 750 ml – Can 3 lt – Can 5 lt.
PRODUCT INFO REQUEST
Fill in all fields in the following form ( * required)
; ?>